Elite Electrical Contractors - Professional Electrician Barnsley
Approved by CHAS, NICEIC, and SMAS, Elite Electrical is a highly qualified group of professional electricians in Barnsley. Our services include all aspects of electrical work; domestic, industrial, and commercial. If you are looking for affordable, yet high-quality electrical services in Barnsley, look no further. Depending on your electrical requirements, we can help you chose the best service for you, so contact us as soon as possible. It would be a pleasure to work collaboratively with you! 
Whether you need a small, simple domestic house rewire or a large, complex commercial electrical installation, we have something for everyone. If you are struggling to find out which project will be beneficial to you, our helpful Barnsley electricians will supply useful advice to ensure that everyone involved is satisfied with the ongoing project. If you would like to see some of our previous projects, click to see some of our reviews from a few clients in Barnsley.
Our electrical services in Barnsley include Domestic, Commercial, and Industrial electrical projects. No matter how big or small, our skilled Barnsley electricians can assist you with whatever you need. Are you in need of an exceptional electrician in Barnsley? Don't hesitate to contact us today for a free, no-obligation quote.
Domestic Electricians
Getting your electrics professionally inspected every once in a while is extremely important. Here at Elite Electrical Barnsley, we offer affordable electrical installation and testing services. This includes electrical installations, full rewires and upgrades, electrical testing and inspections, repairs and maintenance, heating systems, showers, lighting, plus many more.
Commercial Electricians
Specializing in commercial electrics, our electrical contractors in Barnsley provide a wide selection of high-quality commercial services such as installations, rewires, upgrades, new systems, containment installs, electrical testings, and inspections.​ You can be reassured that our staff are extremely qualified in all aspects of commercial projects.
Industrial Electricians
After many years of working in the industrial sector, we have worked in various Barnsley industrial environments. Our experienced electricians have the know-how and expertise to complete efficient industrial electrical work for clients in Barnsley. Contact us now to find out what we can do for your Barnsley industry!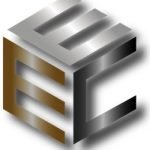 Electrical Vehicle Charging
We understand the difficulties of finding a local charging point for electric vehicles across the UK. Throughout Barnsley and the surrounding areas, we now offer multiple charging-point installation services and car electric stations. Our electrical contractors in Barnsley have worked incredibly hard to provide cheap charging services to ensure our Barnsley clients can be fully charged all year round.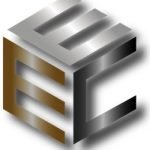 Portable Appliance Testing
Elite Electrical Barnsley provides an inexpensive appliance testing service to protect customers and keep their appliances safe. Our professional PAT Testing can find potential dangers such as electrical fires or arising faults and we can prevent these from happening in the future. We believe this service is important to ensure the safety of you and your staff.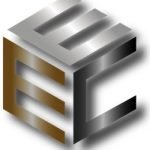 Electrical Inspections
If you are a commercial or domestic property owner in Barnsley, we can electrically test and inspect your Barnsley property at affordable prices and to the highest of our ability. Ranging from new builds to industrial developments, from alarm systems to emergency lighting, we'll keep your electrical system secure with our Barnsley team.
Searching for Electrical Contractors in Wakefield or West Yorkshire? Here at Elite Electrical Contractors, our team of electricians are fully qualified to undertake all aspects of Domestic, Commercial and Industrial electrical services. Contact us for a free quote and in-depth consultation to get started with your project today.
Barnsley Customer Reviews
We aim for 5-star feedback on every electrical job regardless of size, type or budget. To read more reviews please visit our Google My Business Reviews profile or Company Facebook page.