Elite Electrical Contractors - Electricians in Huddersfield
Huddersfield, West Yorkshire Electricians
We are Elite Electrical Contractors, we are professional electricians in Huddersfield. Our CHAS, NICEIC, and SMAS approved electricians are all great providers of Electrical Services in Huddersfield. We operate locally and across West Yorkshire. We undertake most electrical works, covering domestic, commercial and industrial projects. If you can't find a service that you are in need of, do not hesitate to Contact our electricians and discuss your requirements further.
Our service is 5 star and professional! Our Huddersfield electricians are happy to help with any informed decision about their project and their electricals needs of the Huddersfield work. With our electricians, it is key that both parties are happy, and are ready to progress as planned. Find out more about our satisfied previous clients; click here to see our Huddersfield reviews.
We offer all aspects of electrical services including Domestic, Commercial and Industrial electrical work. From small domestic house wires to a large commercial installation, our electricians can you assist with all electrical facets. So, if you are looking for an electrician from local Huddersfield or West Yorkshire, do not hesitate to get in touch and request a quote from our team today.
Domestic Electricians
Our  Huddersfield electricians are NICEIC approved and can provide all domestic electrical services to homeowners from installations to testing. We also offer care and maintenance post-install, heating systems, showers and lighting, other home systems and more.
Commercial Electricians
As specialists in rewiring, Elite Electrical Contractors are approved for all commercial works and installations in Huddersfield. We install, rewire, upgrade and set up new systems. These involve containment installs, electrical testings and thorough inspections.​
Industrial Electricians
Searching for qualified industrial electricians? We can share our services with you! Our electricians are complete with efficient electrical industry experience and a depth of knowledge with installations and inspections. Call us to discuss your requirements today!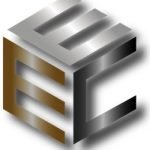 Electrical Vehicle Charging
Our electricians are proud to serve the environment, making Huddersfield a safer, greener place. Our electricians install car charging-points across Huddersfield. Find out more about our electric car services can help you be fully charged, all year round.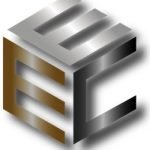 Portable Appliance Testing
PAT Testing services are also an Elite speciality. Our electrical services in Huddersfield can help you find potential portable appliance risks and dangers relating to your appliances. This can help you keep safe and avoid electrical faults and potential problems.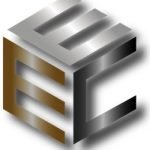 Electrical Inspections
As a team of qualified Huddersfield electricians, we have plenty of electrical experience to share. We test and inspect both commercial and domestic properties. We promise safe and secure establishments through our electrical tests and inspections. Enquire today!
Searching for Electrical Contractors in Wakefield or West Yorkshire? Here at Elite Electrical Contractors, our team of electricians are fully qualified to undertake all aspects of Domestic, Commercial and Industrial electrical services. Contact us for a free quote and in-depth consultation to get started with your project today.
Huddersfield Customer Reviews
We aim for 5-star feedback on every electrical job regardless of size, type or budget. To read more reviews please visit our Google My Business Reviews profile or Company Facebook page.
Only being a small business I still needed to ensure the Portable Appliance Testing is carried out on my work equipment.This meant that I only had 7 items that needed testing! - a really small job for Joe...Joe showed that customer service is key and did his best to accommodate this job into is busy work schedule. Thank you Joe for going out of your way!Catherine Pollard - Health and Safety ConsultantPollard Safety Services Ltd
Catherine P.
13:18 16 Feb 21
Great service from Elite Electrical Contractors, they've carried out a few Electrical installation condition reports, some minor works and also a re-wire. Always very professional, high quality of work and great communication. Highly recommend
Needed a 32amp isolator installing outside.Electricians turned up to property in time and we're very efficient. Did a nice tidy job and cleaned up after themselves.Would use again in the future.
Great service. Arrived on time and did a great job. Polite and friendly
Very good service, job completed very professionally and very quick, cheers
Second time I've used Elite this month for a refurb project - turned up on time, excellent quality and would definitely use again.
Joe and his team attended our property today to carry out the fitting of a ceiling light, inbuilt microwave and install a number of sockets, after having previously rewired our daughters house and being really impressed with the high standard of his work. Joe was very professional, and although there were a few problems with the appliances, Joe dealt with them straight away. Would highly recommend, thanks Elite Electrical.
I would highly recommend this company, we had them out to fit our electrical socket outside and they were polite and kept us updated on what they were doing as well as tidying up after,
Just had some major building works done at home and Joe did the electrics, recommended by our builder. He's been great - quick, reliable, great work and competitively priced.

Would recommend 100%.
Very happy with the work Joe and his team did for me - the price was reasonable, he turned up when he said he would and did everything requested to a good standard.
Very fast turnaround after quotation, price was extremely competitive. Joe and the team did a fantastic job across the house on a full renovation.
Richard S.
19:09 26 Jan 20
Polite and professional. Quick turnaround to get another appt when required, Great service
Elite Electrical come to my property to install a new socket for me. The work was carried out in a professional manner and the lads even cleaned up after themselves. Fair pricing and excellent standards. Hard to find these days. Cheers guys.I have recently had Elite Electrical back to my property to put me a socket and light into my loft, same standards as above. Excellent work again. Thanks guys.
Polite friendly and very helpful the work they carried out for me was done efficiently and to a very high standard and were respectful of my home and cleaned everything back to how they found it all at a very competitive price would definitely use again and highly recommend
Elite Electrical come to my property to install a new socket for me. The work was carried out in a professional manner and the lads even cleaned up after themselves. Fair pricing and excellent standards. Hard to find these days. Cheers guys.
Fantastic customer service, had a new extractor fitted today, they turned up on time as promised. They did a fantastic job, very polite and even cleaned up after their work. Would recommend 100%
Elite electrical came to add some plugs into my bedroom. Gave a fair quote up front, fitted me in quick and good standard of work. I will be booking for further work in my house and recommend.
Had Elite Electrical in to 1st and 2nd fixing my kitchen their work is spot on , always on it and on budget... Would highly recommen
We have used Elite from the day they started and have not had any issues to report and will continue to give them a variety of electrical jobs as and when required in our vast rental portfolio.
Elite Electrical are reliable, reasonably priced and great customer service. Completed various work for both myself, my family and friends. Would highly recommend.
Needed a periodic check urgently and Elite were quick and helpful and came back to sort out the electrical problems they found. Issued the certificate the same evening. Covered the carpets and respected the property. Cleaned up well afterwards as well. Recommended.