Elite Electrical Contractors - Electricians in Huddersfield
Huddersfield, West Yorkshire Electricians
We are Elite Electrical Contractors, we are professional electricians in Huddersfield. Our CHAS, NICEIC, and SMAS approved electricians are all great providers of Electrical Services in Huddersfield. We operate locally and across West Yorkshire. We undertake most electrical works, covering domestic, commercial and industrial projects. If you can't find a service that you are in need of, do not hesitate to Contact our electricians and discuss your requirements further.
Our service is 5 star and professional! Our Huddersfield electricians are happy to help with any informed decision about their project and their electricals needs of the Huddersfield work. With our electricians, it is key that both parties are happy, and are ready to progress as planned. Find out more about our satisfied previous clients; click here to see our Huddersfield reviews.
We offer all aspects of electrical services including Domestic, Commercial and Industrial electrical work. From small domestic house wires to a large commercial installation, our electricians can you assist with all electrical facets. So, if you are looking for an electrician from local Huddersfield or West Yorkshire, do not hesitate to get in touch and request a quote from our team today.
Domestic Electricians
Our  Huddersfield electricians are NICEIC approved and can provide all domestic electrical services to homeowners from installations to testing. We also offer care and maintenance post-install, heating systems, showers and lighting, other home systems and more.
Commercial Electricians
As specialists in rewiring, Elite Electrical Contractors are approved for all commercial works and installations in Huddersfield. We install, rewire, upgrade and set up new systems. These involve containment installs, electrical testings and thorough inspections.​
Industrial Electricians
Searching for qualified industrial electricians? We can share our services with you! Our electricians are complete with efficient electrical industry experience and a depth of knowledge with installations and inspections. Call us to discuss your requirements today!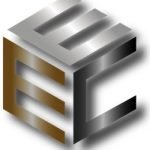 Electrical Vehicle Charging
Our electricians are proud to serve the environment, making Huddersfield a safer, greener place. Our electricians install car charging-points across Huddersfield. Find out more about our electric car services can help you be fully charged, all year round.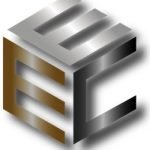 Portable Appliance Testing
PAT Testing services are also an Elite speciality. Our electrical services in Huddersfield can help you find potential portable appliance risks and dangers relating to your appliances. This can help you keep safe and avoid electrical faults and potential problems.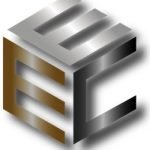 Electrical Inspections
As a team of qualified Huddersfield electricians, we have plenty of electrical experience to share. We test and inspect both commercial and domestic properties. We promise safe and secure establishments through our electrical tests and inspections. Enquire today!
Searching for Electrical Contractors in Wakefield or West Yorkshire? Here at Elite Electrical Contractors, our team of electricians are fully qualified to undertake all aspects of Domestic, Commercial and Industrial electrical services. Contact us for a free quote and in-depth consultation to get started with your project today.
Huddersfield Customer Reviews
We aim for 5-star feedback on every electrical job regardless of size, type or budget. To read more reviews please visit our Google My Business Reviews profile or Company Facebook page.